Aliso Viejo PAINTING & RENOVATIONS CONTRACTOR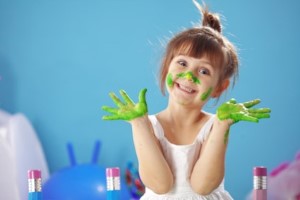 Located on the West Coast in Orange County, California, Aliso Viejo is a city with a population of nearly 48K people as of 2010. It was the 34th city in the county as of July 1, 2001. The city of Laguna Beach borders Aliso Viejo on the west and southwest and Laguna Hills borders it on the east.
Many buildings and homes in this area of California have stucco exteriors. If you have a stucco exterior on your home, you understand the importance of hiring only professionals when it comes to stucco repair. Even though this material is common in commercial applications, not every Aliso Viejo painting contractor is qualified to handle it.
Interior & Exterior Painting in Aliso Viejo
If your Aliso Viejo home needs repainting, you'll want a local professional painting contractor. Our contractors can provide you with the highest quality workmanship available in our area.
Exterior Painting
Interior Painting
Wood Repair
Termite Repair
Stucco Repair
Waterproofing
Window Restoration
Stains & Clear Sealers
Acoustic Ceiling Removal
Textured Finishes
Drywall Repair
Power Washing
Wood Repair & Termite Repair in Aliso Viejo
When wood starts to dry out, it's not easy to bring it back to its original condition. Stains, gouges, cracking, and worse can occur to the wood as it starts to deteriorate. If you have wood surfaces outside that aren't kept sealed, they will rot, quickly becoming damaged.
Sealants, paint, stains, protective coatings, all play a part in keeping the unlying materials from harm. Moisture, insects, and debris can get in between the sealant and the wood surface and start to degrade it.
You may have wood on the interior and exterior of your home that needs to be resealed and restored. When working with wood, many areas have intricate details that need attention.
That's why you'll want to make sure you have hired someone with the experience and knowledge to repair and restore your wood work. Details are important, and knowing how to teat the material is a must.
At Orange County Painting Pros, we work on any surfaces that have been damaged, including replacing your windows and doors, roofing, siding, decks, fences, and more.

Aliso Viejo, CA
See What Homeowners Say About our House Painters in Aliso Viejo, CA:
Orange County Painting Pros appreciates your feedback. Please give us more time to collect your reviews and they will be displayed below.
---
Recent Articles
4 Signs That You Need Repairs For Your Wooden Deck

A wooden deck can be a wonderful addition to your home, giving you and your family or friends an excellent outdoor hangout space, or just giving you a quiet little sanctuary to escape and just enjoy the outdoor areas of your home. Your home's deck is a major investment both in the value of your...

Read More
10 Secrets to a Perfect Paint Job

Painting the inside of your house might seem like a daunting task, and many Anaheim homeowners don't feel up to the task. Although it's often a good idea to hire a pro, here are ten little secrets to a perfect paint job, which can help you get a smooth finish and a satisfactory result. Water-based...

Read More
If you are looking for an Aliso Viejo Painting Contractor, please call us at 949-929-2763 or fill out our online request form.