BUENA PARK, CA PAINTING & RENOVATIONS CONTRACTOR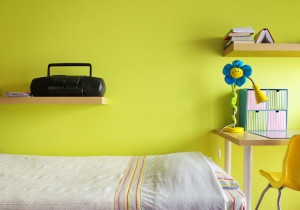 Repainting our homes can be a difficult decision to make, especially when we're not sure of the colors we'd like to change or how to find contractors who are trustworthy to do a good job and who will treat our home with respect.
If the interior or exterior surfaces of your home need to be beautiful once again, you can trust our services here at Orange County Painting Pros. When your home is looking drab and run down, a fresh coat of paint is just the thing to liven it up once again.
You'll feel better and your home will look better. If you want to renew your space, calling our Buena Park Painter is a great idea. Imagine once again being comfortable in your home and wanting to invite friends over just so you can show it off!
Interior Painting in Buena Park
Interior painting often requires special, custom work. Our expert services can create any design you wish, including intricate, detailed wood or trim work, special textures, or designer colors. When you're looking for a sophisticated interior design, look no further that professionals at Orange County Painting Pros with 40 years experience. We provide other expert services as well, including:
Exterior Painting
Interior Painting
Wood Repair
Termite Repair
Stucco Repair
Waterproofing
Window Restoration
Stains & Clear Sealers
Acoustic Ceiling Removal
Textured Finishes
Drywall Repair
Power Washing
Exterior Painting in Buena Park
If your curb appeal leaves something to be desired, you'll want to consider giving the exterior of your home an update with new paint. Painting the exterior of your home livens up your property and gives your home many more years of protection from the weather conditions.
The sun, storms, wind, rain, hail, dirt, dust, tree branches, and more will continually scour the surfaces of the outside of your home until it wears down. When you repaint or resurface the exterior, you will create a seal against the elements once again. This will add years to the durability of your home's exterior surfaces.
Wood Restoration Services in Buena Park
Our expert carpenters can repair any surface that has been damaged by termite infestation or wood rot. We can repair or replace your windows and doors, roof, siding, deck, and fences. Our wood repair specialists will are professional carpenters that have years of experience in wood restoration and in maintaining the structural integrity of your home. We can restore the surface to its original luster or create a whole new finish for you according to your design needs.

Buena Park, CA
See What Homeowners Say About our House Painters in Buena Park, CA:
Orange County Painting Pros appreciates your feedback. Please give us more time to collect your reviews and they will be displayed below.
---
Recent Articles
Orange House Painting - A Brief Overview for Californians

When it is seen on television, Orange house painting appears deceptively simple, especially in home makeover shows. But in reality, it is a complex job that involves patience, creativity, proper techniques and lots of practice to perfect the craft. Not everyone can just pick up a brush and paint their houses. The results would probably...

Read More
Why Use Premium Paints vs. Cheap Paint

When it comes time to apply a new coat of paint, it can be difficult enough determining what color scheme you want to go with, and chances are that you haven't taken into consider the quality of the paint that you might be using. As is often the case with many things, if you take...

Read More
If you are looking for an Buena Park Painting Contractor, give us a call at 949-929-2763 or fill out our online request form.