PAINTING & RENOVATIONS CONTRACTOR in DANA POINT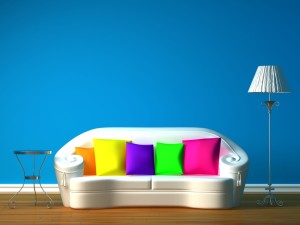 Do you own a home in Dana Point? If so, you understand how fast the weather can wear down the exterior surfaces of your home. Sun, wind, rain, salt, all add together to make the exterior paint fade away. Repainting it will ensure that the construction materials in your home are well protected from wear.
It's not always easy to make the decision to repaint. This is true especially when we're not sure of the colors you'd like to choose or if you will be able to find a Dana Point Painting Contractor you can trust to do a good job. You need someone who will treat your home with respect.
If the interior of your home is having trouble with paint wearing off in humid areas, or you're just wanting to change your space, repainting can be done by our professionals here at Orange County Painting Pros. When your home is looking tired and old, a fresh coat of paint is just what you need to bring a bright new design to it once again.
When your home looks better, you feel better, and you'll waste no time wanting to show it off to your friends and family!
Interior Painting in Dana Point
Special, custom work can be done on the surfaces of your home. We can create any type of look for you, whether it be intricate, detailed trim work or special texture treatments, or just a simple smooth painted surface.
If you want something sophisticated and luxurious for yourself and your family, you can count on our 40 years of experience. Orange County Painting Pros are the local professional painters with over 40 years of painting experience. We provide other expert services also, which include:
Exterior Painting
Interior Painting
Wood Repair
Termite Repair
Stucco Repair
Waterproofing
Window Restoration
Stains & Clear Sealers
Acoustic Ceiling Removal
Textured Finishes
Drywall Repair
Power Washing
Exterior Painting in Dana Point
If you've noticed that your curb appeal is missing, you'll want to do some things around your home to make it look better. We can make your home's exterior look great again with our exterior painting services. Painting isn't all we do here at Orange Counting Painting Pros. We can also restore you wood, do stucco repair, apply stains and sealers to your deck or fences, apply custom textures, and clean your exterior with professional power washing.

Dana Point, CA
See What Homeowners Say About our House Painters in Dana Point, CA:
Orange County Painting Pros appreciates your feedback. Please give us more time to collect your reviews and they will be displayed below.
---
Recent Articles
Waterproofing Extends the Beauty, Value, and Enjoyment of the Deck

Having a deck on your Anaheim property is a fantastic convenience. A custom deck is the perfect place to entertain guests. It provides you and your family with the ability to enjoy every portion of your property's exterior. In sum, your deck adds substantially to the way that your property is used. In this way,...

Read More
10 Secrets to a Perfect Paint Job

Painting the inside of your house might seem like a daunting task, and many Anaheim homeowners don't feel up to the task. Although it's often a good idea to hire a pro, here are ten little secrets to a perfect paint job, which can help you get a smooth finish and a satisfactory result. Water-based...

Read More
If you are looking for an Dana Point Painting Contractor, give us a call at 949-929-2763 or fill out our online request form.