Fountain Valley PAINTING & RENOVATIONS CONTRACTOR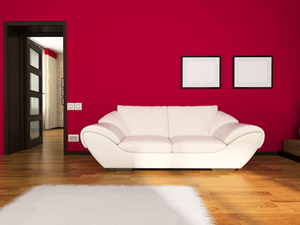 Fountain Valley homeowners know how quickly the weather can wear down the exterior surfaces of buildings in the area. Sun, salt, and wind work hard to scour away the painted surfaces of our home's exterior. Over time the colors will fade and the materials will become exposed to the weather conditions.
Both indoors and outdoors, repainting your surfaces will give them a much needed seal against the weather and will make your space look lively again. Brighten your colors with a new coat of paint, and you'll feel better about your home. You'll enjoy your new space and won't want to wait to have friends or family over so you can show it off.
Interior Painting in Fountain Valley
Are you simply tired of the way your home looks inside? Perhaps in the past the wrong color was chosen and you've lived with it for some time. Or maybe your walls are looking faded and dull. Whatever the reason, repainting will help you to have a beautiful and elegant space once again.
Our professionals can help you create the space you've always dreamed of. Colors aren't always easy to choose, but our professionals can help you with that. You'll want your new space to make you and your family proud. Whether you want something traditional or your tastes are into modern eclectic, you can count on our 40 years of experience. Orange County Painting Pros also provide:
Exterior Painting
Interior Painting
Wood Repair
Termite Repair
Stucco Repair
Waterproofing
Window Restoration
Stains & Clear Sealers
Acoustic Ceiling Removal
Textured Finishes
Drywall Repair
Power Washing
Wood Repair in Fountain Valley
Wood repair and restoration is a skill that only some painters have. To be expert at wood restoration, you need plenty of practice and training, especially if the building is historical. Special techniques may be required for delicate surfaces.
Our expert carpenters are excellent at wood repair in Fountain Valley. We can repair any surface that has been damaged and restore it. Our specialists are expert, professional carpenters that have given homeowners the best in wood restoration services for decades.
Our expert carpenters can repair any surface that has been damaged. Our wood repair specialists will are available to you to restore your wood surfaces to their original glory. We can restore the surface or create a whole new finish for you.
See What Homeowners Say About our House Painters in Fountain Valley, CA:
Orange County Painting Pros appreciates your feedback. Please give us more time to collect your reviews and they will be displayed below.
---
Recent Articles
Common Causes for Orange County Drywall Repairs

Just like how we have to go to the doctor every once in a while, our houses also have to go under repair every so often. From small touch ups to large scale renovations, there are a slew of things that can be done to make your house comfortable to live in and always seem...

Read More
Specialty Faux Finishes For Laguna Hills Interior Painting

When you have your Laguna Hills home painted on the interior, you have several options in specialty faux finishes that you can use to create drama with these unique painting techniques. Little extra touches when it comes to your interior design can make your home's interior look fabulous and interesting. Specialty painting techniques are one...

Read More
If you are looking for an Fountain Valley Painting Contractor, give us a call at 949-929-2763 or fill out our online request form.