LA PALMA, CA PAINTING & RENOVATIONS CONTRACTOR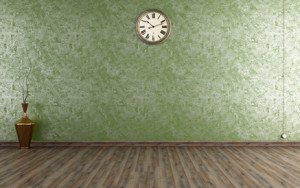 If you live in La Palma, you may be interested in repainting the exterior or interior of your home. Many homes in the area have been going through some renovations and updating. If your home needs some surface repairs, we can also help you with that at Orange County Painting Pros.
Our La Palma Painting Contractor can help keep your home protected from the scouring of wind, salt, and sand, and will help protect it from UV rays as well. When the exterior is in good painted condition, the underlying materials are also well protected. If you want to ensure that your home lasts as long as it should, repainting will go a long way toward that goal.
Interior Painting in La Palma
Sometimes repainting is all about wanting a change. When we live in a home, we spend enough time there to know that we like or dislike parts of our home.
If the design of your home is out of date or you'd like to protect the interior walls, it's time to hire a painting company like ours here at Orange County Painting Pros. We also provide these other excellent services:
Exterior Painting
Interior Painting
Wood Repair
Termite Repair
Stucco Repair
Waterproofing
Window Restoration
Stains & Clear Sealers
Acoustic Ceiling Removal
Textured Finishes
Drywall Repair
Power Washing
Wood Repair in La Palma
It takes special skill and knowledge to work with wood restoration. Not every painter is qualified to restore wood to its original beauty.
Some painters have wood repair and restoration skills and some don't. In order to be an expert at wood restoration, you will have need of plenty of practice and training. Older, historical buildings are especially delicate and require special techniques for safety on such surfaces.
Textured Finishes in La Palma
If you would like a custom finish, it's no problem at Orange County Painting Pros. We can create any finish you like, including mimicking the look or other materials like natural stone like marble or granite. Texture can be applied and utilized to give the wall depth, and repainting it will give it shine once again.
You know that any job we do, we will do it right on time and on budget. We know your painting project is important so we strive to work hard and diligently for you. Whether it's texturing, power washing, painting, or drywall repairs, we'll make sure you can be proud of your home.

La Palma, CA
See What Homeowners Say About our House Painters in La Palma, CA:
Orange County Painting Pros appreciates your feedback. Please give us more time to collect your reviews and they will be displayed below.
---
Recent Articles
How to Avoid Big Mistakes with Interior Painting

Interior painting is one of the more enjoyable aspects of designing or changing your home. Picking the color of your dream home helps you express your individuality. Taking the dream home you have lived in for years and changing the look with new paint colors is like getting a new place. However there are some...

Read More
Newport Beach Exterior Painting for Home Improvement

There are a number of ways to improve a home in Newport Beach, CA, including decorating with art, rearranging furniture and changing the curtains; but one of the most striking modifications that can be done to a house in Newport Beach and beyond is to alter its paint color. Aside from painting the interior walls, Newport...

Read More
If you are looking for an La Palma Painting Contractor, give us a call at 949-929-2763 or fill out our online request form.