YOUR BEST CHOICE FOR A COSTA MESA PAINTING CONTRACTOR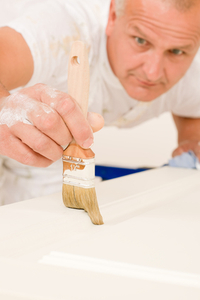 If you are looking for an honest Costa Mesa painting contractor
When you want your home to look its very best, you will need to see about having it painted by a professional painting contractor. Going the do it yourself route is sometimes an exciting prospect, but many people do not realize the difference that a painting contractor can make when it comes to achieving crisp, clean, top-quality end results as fast as possible. Taking the DIY approach can be a serious handful when doing interior painting, and even more-so if you decide to paint your home's exterior. The work of a house painter is no minor undertaking, but a painting contractor
can give you great results for an affordable price without the headache.
If you are about to put your Costa Mesa home on the market, or want to preserve or reinvent its look inside and out, contact a painting contractor at Orange County Painting Pros today.
Costa Mesa House Painter
With the sun and rain beating down on your home year round, its exterior has to stand up to some serious punishment. When your paint begins to chip it is no longer protecting your home's exterior and it is time to schedule a visit from an expert house painter. A house painter from Orange County Painting Pros can make all the difference as we have decades of experience providing the best quality work to the Costa Mesa area. There's more to the work of a house painter than simply slapping a new coat of paint on the outside of your home. You want to make certain that your house is painted as possible and that it is adequately prepared to receive the paint. Failure to do so can not only create a messy look but make it so your new paint job won't last anywhere near as long. An experienced house painter can provide the kind of long-lasting results that you should expect.
Costa Mesa Interior Painting
When its time to undergo an interior remodeling project, or just improve the look of a bed, bathroom, or maybe even the entirety of your home's interior, a painting contractor from Orange County Painting Pros can help you achieve the best interior painting results. There's many advantages to redoing your interior painting. For example, using lighter colors in the rooms of your house can really make the available space pop and even improve your mood and productivity.
An interior painting professional does more than just paint your walls. They also have the experience needed to make recommendations based off of what you want to achieve. Our interior painting contractors will walk you through the entirety of the project from start to finish, and conduct a thorough consultation at the start to let you know what it will cost upfront.
See What Homeowners Say About our House Painters in Costa Mesa, CA:
---
If you are in need of a new roof or some painting.. Well George Parks is the contractor you want to call.. Fast service,reliable,honest,top notch work.. These guys take what they do very serious and it shows in there customer service and work performed.. Family run business and that is how they make you feel,like you are part of their family.. Don't waste your time with other bids and contractors,Orange County Painting Pros will definitely take care of you and your home! I wouldn't use anyone else, ever.

---



Recent Articles
4 Signs That You Need Repairs For Your Wooden Deck

A wooden deck can be a wonderful addition to your home, giving you and your family or friends an excellent outdoor hangout space, or just giving you a quiet little sanctuary to escape and just enjoy the outdoor areas of your home. Your home's deck is a major investment both in the value of your...

Read More
Elastomeric Coatings & Stucco Waterproofs And Protects Your Home!

How would you like to have an elastic coating completely encompassing your home, making the surfaces practically impervious to anything the weather can throw at it? Elastic Stucco? Elastic Roof Coating? What a concept. Even though we can't quite coat your windows yet, we can put an elastomeric coating on your roof and your home's...

Read More
If you are looking for a Costa Mesa Painting Contractor, give us a call at 949-929-2763 or fill out our online request form.