GARDEN GROVE, CA PAINTING & RENOVATIONS CONTRACTOR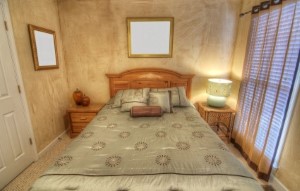 Located on the West Coast in Orange County, California, the city of Garden Grove holds over 170,000 residents.  We are known for our annual Strawberry Festival and Crystal Cathedral, as well as some really great theaters and our yearly Shakespeare Festival.
Interior & Exterior Painting in Garden Grove
Your Garden Grove home may be in need of some improvements, including exterior and/or interior painting. If so, our contractors can provide you with quality workmanship at reasonable costs.
Exterior Painting
Interior Painting
Wood Repair
Termite Repair
Stucco Repair
Waterproofing
Window Restoration
Stains & Clear Sealers
Acoustic Ceiling Removal
Textured Finishes
Drywall Repair
Power Washing
Wood Repair & Termite Repair in Garden Grove
If wood surfaces aren't painted, they need to be sealed another way. There are options for your wood that depend on what purpose the wood surface serves.
For instance, an outdoor wooden fence will likely consist of pressure treated lumber that is already treated to resist moisture and other damage. However, you'll still want to put a waterproof sealant over the fencing so you can get two to three times the life out of the wood. Sealing the fence will only make it last years longer, especially if you make sure to re-seal it when it needs it.
But indoors, you may have a nice wooden beam or ceiling that you want stained and finished with a protective finish, while the built in bookshelf may be already painted and just needs to be repainted.
When any of the wood in or outside your home needs repair, we first repair it and replace any damaged area. Then the wood is treated according to plan.
At Orange County Painting Pros, we can repair any surface that has been damaged, including replacing your windows and doors, roofing, siding, decks, fences, and more. Our termite repair specialists will work hard to restore the structural and aesthetic integrity of your home.

Garden Grove, CA
See What Homeowners Say About our House Painters in Garden Grove, CA:
---
A+++++++

They painted the outside of my house and painted one bedroom. They were here July 7-9. If I could give them an A+++++++, I would. I have never had any painters who are so conscientious, thorough, and neat. They were all very nice people, and it was a very pleasant experience. I am very happy with the results

---



Recent Articles
Orange House Painting - A Brief Overview for Californians

When it is seen on television, Orange house painting appears deceptively simple, especially in home makeover shows. But in reality, it is a complex job that involves patience, creativity, proper techniques and lots of practice to perfect the craft. Not everyone can just pick up a brush and paint their houses. The results would probably...

Read More
Waterproofing Extends the Beauty, Value, and Enjoyment of the Deck

Having a deck on your Anaheim property is a fantastic convenience. A custom deck is the perfect place to entertain guests. It provides you and your family with the ability to enjoy every portion of your property's exterior. In sum, your deck adds substantially to the way that your property is used. In this way,...

Read More
If you are looking for a Garden Grove Painting Contractor, please call us at 949-929-2763 or fill out our online request form.