LA HABRA, CA PAINTING & RENOVATIONS CONTRACTOR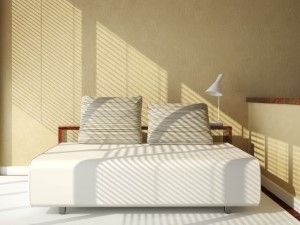 La Habra in Spanish means, "pass through the hills." The city of La Habra is nestled in the fertile valley between the Puente and Coyote Hills in Orange County, California.
La Habra is known as one of the oldest location in Orange County. With a well established community such as this, you find many people who value honesty and integrity.
At Orange County Painting Pros, we know what it means to do business with honesty and integrity. Without our customer's satisfaction, we can't continue to grow and earn business. We offer our neighbors and friends in La Habra the best possible service.
Interior & Exterior Painting in La Habra
Your La Habra home could be needing some renovations or repairs or may need to be repainted. If so, our contractors are ready to assist you with your project. You'll get quality workmanship at reasonable costs.
Exterior Painting
Interior Painting
Wood Repair
Termite Repair
Stucco Repair
Waterproofing
Window Restoration
Stains & Clear Sealers
Acoustic Ceiling Removal
Textured Finishes
Drywall Repair
Power Washing
Wood Repair & Termite Repair in La Habra
Termites will absolutely destroy your property given enough time. They eat away at the wood of your home, making the whole structure unstable. Even if your home is built of stone, you will have wood framing and roofing, along with many other wooden structures that can become damaged from termites.
When termites take a hold, other insects can become involved as well. Any time the exterior of your home is infiltrated by damage, it opens a doorway (even a small, tiny hole) that allows other issues.
The wood and other building materials need to be repaired and replaced as necessary so your home is once again structurally sound.
Stucco Repair in La Habra
Stucco is another layer on your home that protects you and your belongings from the outdoor weather conditions. Eventually, the stucco will wear out and need to be repaired. Also, cracks commonly will appear when the foundation settles or the building experiences any vibrations. The changes in weather as it switches between hot and cold will cause the stucco to expand and contract. This can also cause cracks.
It's important that your contractor has the experience and knowledge to work with stucco. Not every painter or home remodeling company is qualified to handle the material well. When hiring those who aren't qualified, you risk ending up with lumpy, unmatched surfaces that show the lack of skill of the workman.

La Habra, CA
See What Homeowners Say About our House Painters in La Habra, CA:
Orange County Painting Pros appreciates your feedback. Please give us more time to collect your reviews and they will be displayed below.
---
Recent Articles
Waterproofing Extends the Beauty, Value, and Enjoyment of the Deck

Having a deck on your Anaheim property is a fantastic convenience. A custom deck is the perfect place to entertain guests. It provides you and your family with the ability to enjoy every portion of your property's exterior. In sum, your deck adds substantially to the way that your property is used. In this way,...

Read More
How to Avoid Big Mistakes with Interior Painting

Interior painting is one of the more enjoyable aspects of designing or changing your home. Picking the color of your dream home helps you express your individuality. Taking the dream home you have lived in for years and changing the look with new paint colors is like getting a new place. However there are some...

Read More
If you are looking for a La Habra Painting Contractor, please call us at 949-929-2763 or fill out our online request form.