IN NEED OF A LAKE FOREST PAINTING CONTRACTOR?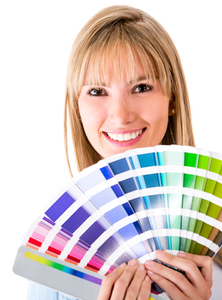 When you are looking to improve the look of your home, inside and out, we can provide the means to an end with the service of one of our experienced painting contractors. You don't always have to undergo an expensive whole house remodel to boost the value of your existing home, sometimes getting a fresh coat of paint on the interior and exterior of your Lake Forest home is enough to make a big difference. A professional painting contractor can provide a quality, clean job that will look great for years to come, making your home look brand new.
The experienced painting contractors at Orange County Painting Pros are here to help you with all of your interior painting and house painter needs. Contact us today for a free consultation, and find out the difference that our painting contractors can make.
Lake Forest Interior Painting
When its time to redo the interior of your Lake Forest home, you want to have an interior painting expert see to it that the job is done right. The big advantage to an interior painting contractor is that they have the right tools and skills to get the job done quickly and efficiently, minimizing mess, while also having the knowledge necessary to make good recommendations for your color palette. If there's a particular feeling that you want a room to invoke, our interior painting professionals can make the right suggestion to achieve that design goal.
Contact Orange County Painting Pros for any and all of your interior painting needs.
Lake Forest House Painter
Repainting the exterior of your home can be a significantly daunting undertaking if you do not get the assistance of a professional house painter. When you get your house painted, you need to make sure that you have it handled by an expert who will get it done right the first time and provide a quality end-result that will endure the elements for years to come. A knowledgeable house painter is key to achieving a durable paint job and achieving the clean and professional results that you no doubt desire. Don't overburden yourself by making your house painting a do-it-yourself nightmare, contact one of our professional house painters today for a free consultation.


Lake Forest, CA
See What Homeowners Say About our House Painters in Lake Forest, CA:
---
He was on time and friendly

The owner George came out to do an estimate. He was on time and friendly. He is a very people oriented person. During the course of the work he and/or sometimes son Scott came each day to supervise the work and listen to any of our concerns. He always answered our phone calls rapidly and was patient, answering any questions. At the end he did a walk through with us to see if we were satisfied with the work. My wife Eileen and I will definitely use him again in the future and recommend him to others.

---



Recent Articles
Elastomeric Coatings & Stucco Waterproofs And Protects Your Home!

How would you like to have an elastic coating completely encompassing your home, making the surfaces practically impervious to anything the weather can throw at it? Elastic Stucco? Elastic Roof Coating? What a concept. Even though we can't quite coat your windows yet, we can put an elastomeric coating on your roof and your home's...

Read More
10 Secrets to a Perfect Paint Job

Painting the inside of your house might seem like a daunting task, and many Anaheim homeowners don't feel up to the task. Although it's often a good idea to hire a pro, here are ten little secrets to a perfect paint job, which can help you get a smooth finish and a satisfactory result. Water-based...

Read More
If you are looking for an honest Lake Forest painting contractor, please call us at 949-929-2763 or fill out our online request form.