Mission Viejo, CA Painting & Renovations Contractor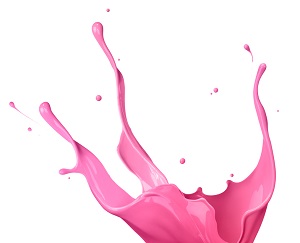 Mission Viejo is a great area of the country to live if you love the ocean. Our ocean carries along a huge number of minerals and organisms necessary for our planet to thrive. Some of those elements, like sand, salt, and moisture, can have an impact on how long the surfaces of our homes stay in tact.
Over time, the scouring of these substances will wear down paint and sealants on decks and other surfaces. Stucco work can age or become damaged and degrade quickly under these conditions. Wood will get scoured and dull looking, and the water protection is gone meaning damages can go even deeper.
Resealing the exterior and interiors of our homes is important in this area. With paint or finishes that keep out moisture, the underlying materials are protected. The problem can be that repainting can involve repairs and restorations that need to be made first.
Stucco Repair in Mission Viejo
When the stucco on your home or building gets damaged, it can no longer protect the underlying building materials it is meant to cover. The stucco can have problems like blistering, peeling, or corroding from water damage.
Your professional painters need to be able to make stucco repairs, including the extensive stucco or texture work you've had on the surfaces before. Matching these surfaces takes skill that many painters just don't have, meaning you have to hire someone else to come in and do that project first.
At Orange County Painting Pros, our experienced Mission Viejo painting contractors can restore and repair the surface materials, whether it's stucco, drywall, wood, textured, and more. The surfaces will be properly prepared, and your property professionally painted. We also restore decks and reseal them, do termite repairs, and replace windows and more…
Exterior Painting
Interior Painting
Wood Repair
Termite Repair
Stucco Repair
Waterproofing
Window Restoration
Stains & Clear Sealers
Acoustic Ceiling Removal
Textured Finishes
Drywall Repair
Power Washing
Exterior Painting in Mission Viejo
If you're interested in updating your home, there's no better way to do it than with paint. Painting gives you a whole new look and can be done to fit most any budget. Whether you repaint the inside or outside, you'll be adding value to your home as well.
If your curb appeal is lacking, it's time for Mission Viejo exterior painting from our pros here at Orange County Painting Pros. The exterior of your home represents you as an owner, and does much to determine how good your property looks. For the best looking home on the block, do what many of your friends and family in Mission Viejo have done, call us for a professional exterior painting estimate!


Mission Viejo, CA
See What Homeowners Say About Our House Painters In Mission Viejo, CA:
Orange County Painting Pros appreciates your feedback. Please give us more time to collect your reviews and they will be displayed below.
---
Recent Articles
10 Secrets to a Perfect Paint Job

Painting the inside of your house might seem like a daunting task, and many Anaheim homeowners don't feel up to the task. Although it's often a good idea to hire a pro, here are ten little secrets to a perfect paint job, which can help you get a smooth finish and a satisfactory result. Water-based...

Read More
Common Causes for Orange County Drywall Repairs

Just like how we have to go to the doctor every once in a while, our houses also have to go under repair every so often. From small touch ups to large scale renovations, there are a slew of things that can be done to make your house comfortable to live in and always seem...

Read More
If you are looking for a Mission Viejo painting contractor, please call us at 949-929-2763 or fill out our online request form.