ARE YOU LOOKING FOR A NEWPORT BEACH PAINTING CONTRACTOR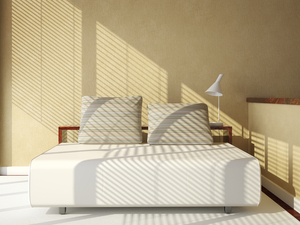 When its time to repaint the interior and exterior of your Newport Beach home, you want to make certain that you are getting the job done right by an experienced painting contractor. A properly skilled and equipped Newport Beach painting contractor can provide the kind of oversight and precision work that will guarantee an end-result that you can be proud of. Putting a fresh new coat of paint on the exterior and interior of your home is a major task that you want the assistance of a painting contractor to achieve. An interior painting contractor can make all the difference when determining the color-scheme for your home, and is the best way to achieve the design scheme that you have in mind.
At Orange County Painting Pros we have the experience to offer the best oversight to any painting job, and will always operate in the interest of the customer. See the difference that our experienced painting contractors can make and schedule a free consultation today. Let us help you as your go-to house painter, and interior painting specialist.
Newport Beach Interior Painting
If you want to convey a particular a specific feeling with the color-scheme inside your Newport Beach home then you may want the oversight of an interior painting professional. A design professional, like our interior painting experts understands the power that particular color choices can have on improving the perception of space in a room, as well as how certain choices can even affect mood and productivity.
Contact Orange County Painting Pros, when you are ready to redo the paint job of your office or home interior. There is no interior painting job too big or small, from a single bathroom to the entirety of your home, our expert staff can handle any painting challenge.
Newport Beach House Painter
The outside of your home is under a constant attack by the Newport Beach weather, so you want to make sure that when you get it repainted, that the job will not only protect your house but will last and remain looking great for years to come. We have only the most experienced house painters available, and can get the exterior of your home looking like brand new again. A fresh coat of paint helps protect your home against both the elements and harmful organisms, and is an important part of keeping your investment safe and preserving its value. When you are in need of the best in house painter services, contact the unrivaled professionals at Orange County Painting Pros today.

Newport Beach, CA
See What Homeowners Say About our House Painters in Newport Beach, CA:
---
looks beautiful

The paint job (consisting of three different colors) looks beautiful. The guys did a really careful job, making sure to achieve complete coverage without cutting corners. Moreover, they did a nice, neat job, making sure first to cover our furniture and patio with plastic, and cleaned up thoroughly when they were done. They were also a pleasure to work with, communicated well, and genuinely cared about the quality of their work. Chris Parks skillfully managed the job throughout, from initial bid to determining level of customer satisfaction. He effectively explained the details of the job to my wife and me, and maintained communications with us throughout

---



These guys are great! Service was excellent, work was great and reasonably priced. I would use them again in a heartbeat!

---



We found Orange County Painting Pros through a Yelp search and have to say that the 5 stars is well deserved. We had had a number of bids to have our roof redone prior to his bid and decided to go with them because his estimate was competitive, he was prompt for his appointment and was not pushy and gave great suggestions. We live in an area that requires HOA approval and George helped streamline the process by taking samples to the HOA on our behalf. The work crew were polite and professional. George came on sight ever day to check progress and make sure we had any questions or concerns addressed. The job was completed on time and cleanup was thorough. A couple of months later we decided to paint the exterior of our home and we had no hesitation in who we were going to call. George was prompt again and the job was completed in 2 days. He had his painter come and touch up any spots that we noticed. I highly recommend his company for roofing and painting!

---



I was on a very tight budget and decided to get several bids to make sure I was getting a fair price. I dealt with Chris and he stood out from the bunch. Chris had excellent communication throughout the process and gave me great information. Chris never mislead me. He was very understanding of my budget and I ended up paying less than I thought I would. The workers know their craft and finished everything in only 3 days. They left my home clean and free of debris. I would definitely recommend this company for someone looking for an honest contractor. You will get a very fair price and fantastic work ethic.

---



Recent Articles
How To Use A Roofing Inspection To Your Advantage

Your home is your biggest and most valuable investment, and your roof is what protects it. Your roofing is the first line of defense against the elements and is what safeguards the structural integrity of your house, as well as the people and property inside. That being said, it should be obvious that addressing the...

Read More
Orange House Painting - A Brief Overview for Californians

When it is seen on television, Orange house painting appears deceptively simple, especially in home makeover shows. But in reality, it is a complex job that involves patience, creativity, proper techniques and lots of practice to perfect the craft. Not everyone can just pick up a brush and paint their houses. The results would probably...

Read More
If you are looking for an honest Newport Beach painting contractor, please call us at 949-929-2763 or fill out our online request form.