Orange County Interior Painting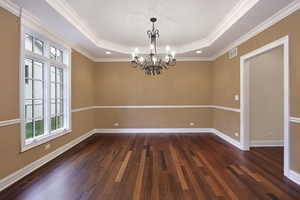 At Orange County Painting Pros we are the Orange County painting contractor you can rely on for flawless interior painting jobs and beautifully high quality finishes. After all, we've been in the painting business for over 40 years! Our interior painters use top rated products such as Benjamin Moore and Sherwin Williams to ensure a lovely color, solid finish, and long lasting results. This use of high quality products coupled with our expert workmanship ensures you'll get your money's worth and more when you hire Orange County Painting Pros for your interior painting needs in Orange County, CA.
Our Orange County interior painting crew knows how to get in, get the job done, clean up and get out efficiently – all without sacrificing quality. That keeps our costs low and saves you money. Our team is capable of handling minor repairs to drywall, wood and window restoration, too, which ensures you'll get optimum results for your home improvement needs.
Below are the general steps we will take on your interior house painting project. Your situation may vary depending upon your needs and home, but generally this is the process our company goes about interior painting in Orange County, CA.
Getting the Room(s) Ready – During set-up we move all furniture to the center of the room (or to another room, if more desirable) and covered furnishings with clean, new plastic sheeting. All floors are protected with drop cloths, and our Orange County house painters are careful not to spill paint anywhere.
Proper Preparation – based on your requests, holes and cracks in ceilings and drywall are filled, stains are sealed, and surfaces are sanded for a smooth finish.
Painting! – The part you've been waiting for! At Orange County Painting Pros don't just paint – we paint the right way with proper application techniques to ensure a uniform finish.
Cleaning Up – Once the interior painting project is completed, you can rest assured our crew will clean up thoroughly, leaving your home looking better than when we started the work. All furnishings will be returned to their original locations, floors and carpets will be vacuumed/swept, and all painting materials will be removed from the premises.
Final inspection – we'll look it all over together to ensure the results are as you expected. If you find the need for any touch-ups after the project is completed, just give us a call.
Need inspiration for your interior painting project? Consult with our Orange County interior painting experts. With over 40 years of experience in the industry, you can rely on us for expert advice and the latest trends for interior painting in Orange County, CA to keep your home stylish and up to date.
Recent Articles about Interior Painting in Orange County:
4 Signs That You Need Repairs For Your Wooden Deck

A wooden deck can be a wonderful addition to your home, giving you and your family or friends an excellent outdoor hangout space, or just giving you a quiet little sanctuary to escape and just enjoy the outdoor areas of your home. Your home's deck is a major investment both in the value of your...

Read More
How To Use A Roofing Inspection To Your Advantage

Your home is your biggest and most valuable investment, and your roof is what protects it. Your roofing is the first line of defense against the elements and is what safeguards the structural integrity of your house, as well as the people and property inside. That being said, it should be obvious that addressing the...

Read More
If you are looking for Interior Painting in Orange County, please call us at 949-929-2763 or fill out our online request form.