Waterproofing Extends the Beauty, Value, and Enjoyment of the Deck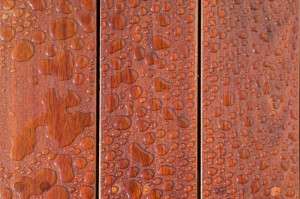 Having a deck on your Anaheim property is a fantastic convenience. A custom deck is the perfect place to entertain guests. It provides you and your family with the ability to enjoy every portion of your property's exterior. In sum, your deck adds substantially to the way that your property is used. In this way, your deck increases the beauty, value, and enjoyment of your home.
However, because your deck is constantly exposed to the elements, all of these great qualities can be easily compromised. As much as a well maintained deck increases property value, a dilapidated deck can cause an immense negative impact. As such, you have an obligation to make sure that your is properly maintained and protected. The best way to protect your deck is to hire a professional Orange County painting contractor to provide you with waterproofing services.
In Anaheim, the most highly skilled and experienced painting and waterproofing contractors are at Orange County Painting Pros. Their professionals can help you keep you deck protected and looking its best. They will follow a meticulous process and pay an exquisite attention to detail in order to ensure that you receive the highest quality deck waterproofing services.
Professional Waterproofing Preparation
One thing that people often fail to do when waterproofing their decks is proper preparation. When you hire the Anaheim waterproofing contractors at Orange County Painting Pros, you can rest assured knowing that they will conduct all the necessary preparatory steps to ensure the highest quality and longest lasting results.
Their waterproofing contractors will sand and repair you deck before applying the sealant. Their team will also remove all dirt, mold, and mildew from the surface of your deck. They can then restore your deck to its best possible condition before the waterproofing begins.
Professional Waterproofing Application
After their Anaheim painting contractors expertly prepare your deck, it will be ready for waterproofing. Their team will ensure that your deck is completely ready for the water sealer application. They will then use the most exact techniques in order to ensure the best and longest lasting finish.
With their expert assistance, your deck will look better and last longer. You will not have to worry about moisture causing your deck to warp or rot. Likewise, your waterproof deck will not grow mold or algae. In sum, by professionally waterproofing your Anaheim deck, you put it in the best position to add substantial value to your home for years to come.
If you need to hire a professional painting contractor to assist you with a waterproofing project in Anaheim, call Orange County Painting Pros today at 949-929-2763, or fill out our online request form.