Orange County Power Washing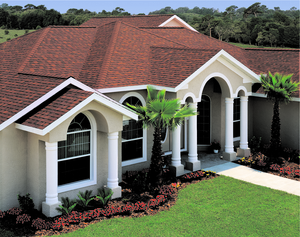 Power washing, when done correctly, can leave your home or business looking clean and fresh – a great, attractive quality that adds good attention and value to your property. Done incorrectly, however, and you'll find what should have left your property sparkling clean instead resulted in many damages. There's a right solution and pressure for every surface when it comes to power washing, so make sure your exterior surfaces get the right type of clean. Call the Orange County power washing experts at Orange County Painting Pros for optimum, damage-free results!
As a professional Orange County painting contractor with years of experience providing exterior painting services in California, Orange County Painting Pros understands the importance of a clean home, and not just how it relates to getting that perfect exterior finish. Homes that are covered in grime, mildew, and dirt don't make for a pretty sight. In fact, the dirtier the home's exterior, the lower the property value in Orange County. Then there's the fact that painting over a dirty exterior just isn't practical. Not only with the finish look terrible, but the longevity of the paint will decline due to improper application. Our Orange County exterior painting professionals work wonders, but without a clean surface to adhere to, the paint just won't look right.
So if you are planning an exterior painting project or just want to make your home look new and attractive again, call our Orange County power washing experts for a stellar clean!
Recent Articles about Power Washing in Orange County:
Why Use Premium Paints vs. Cheap Paint

When it comes time to apply a new coat of paint, it can be difficult enough determining what color scheme you want to go with, and chances are that you haven't taken into consider the quality of the paint that you might be using. As is often the case with many things, if you take...

Read More
Waterproofing Extends the Beauty, Value, and Enjoyment of the Deck

Having a deck on your Anaheim property is a fantastic convenience. A custom deck is the perfect place to entertain guests. It provides you and your family with the ability to enjoy every portion of your property's exterior. In sum, your deck adds substantially to the way that your property is used. In this way,...

Read More
If you are looking for Power Washing in Orange County, please call us at 949-929-2763 or fill out our online request form.