Orange County Textured Finishes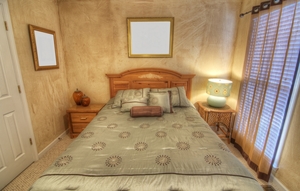 If you're looking for a cure for boring interior walls, and color isn't really doing it for your interior design, consider having textured finishes applied by your expert Orange County painting contractor at Orange County Painting Pros. Our house painters are skilled in the art of both applying interior paint as well as making it look incredibly beautiful. We can also create a beautifully textured finish using a variety of materials and paint products to achieve just the look of depth and quality you're seeking for your home. Just call our Orange County textured finishes experts today to learn more!
There are a variety of textured finishes available using different techniques, some of which involve sponging, plastering, and particular brush strokes. Another manner is the use of specialty paints that create texture such as a crackling or suede effect. There's also plenty of what's known as "faux finishes" that imitate the look of certain materials but are really just an artistic stylization of interior painting. Wallpaper used to be able to fill the void of boring, flat interior wall designs, but that has since gone out of date. While it's still possible to get a classy or modern look using wallpaper, textured finishes for walls and ceilings work much better today.
If you want something "different" textured finishes is the way to go, and Orange County Painting Pros is your go-to source for quality textured painting services. Let us help you add depth and style to your home or business with our textured finishing service.
Our Orange County Textured Finishing Services Include:
Textured Painting
Textured Finishes
Textured Ceilings
Textured Walls
Wall Texturing
Interior Painting
Faux Finishes
Texture Painting
And More
Recent Articles about Textured Finishes in Orange County, CA:
Specialty Faux Finishes For Laguna Hills Interior Painting

When you have your Laguna Hills home painted on the interior, you have several options in specialty faux finishes that you can use to create drama with these unique painting techniques. Little extra touches when it comes to your interior design can make your home's interior look fabulous and interesting. Specialty painting techniques are one...

Read More
Waterproofing Extends the Beauty, Value, and Enjoyment of the Deck

Having a deck on your Anaheim property is a fantastic convenience. A custom deck is the perfect place to entertain guests. It provides you and your family with the ability to enjoy every portion of your property's exterior. In sum, your deck adds substantially to the way that your property is used. In this way,...

Read More
If you are looking for Textured Finishes in Orange County, please call us at 949-929-2763 or fill out our online request form.