Orange County Window Restoration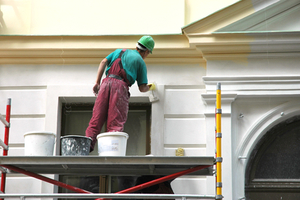 Orange County window restoration is a specialty of ours at Orange County Painting Pros. Our team of expert painters have years of experience in the field, and we've see – and repaired – our fair share of window frames. You'd be surprised how many homeowners are flabbergasted at how great their homes look after we finish repairing their windows. While it may seem like a simple, small part of your home's exterior and interior, window frames draw a lot of attention – and if your windows aren't looking their best, it's time to call your Orange County painting contractor at Orange County Painting Pros for a window restoration project!
From sill to frame, severely weathered windows can be difficult to refinish. It takes expert care and skill to restore these units to a condition where paint can adhere properly and updates can be made. Even after several coats of paint, really old and weathered window units can still appear rough and unattractive without the proper restoration. Moreover, it is difficult to get a good seal with the paint because the stile/rail joints of the window sashes are often separated.
This type of deterioration can also lead to many indoor comfort issues, as the window is likely to not be able to function as it should. Are many of your windows suffering the "painted shut" problem? Or maybe they catch and are generally difficult to slide open? Whatever the case may be, functional or aesthetic, our Orange County window restoration specialists have the solution.
Windows sills, sashes, and frames are repaired and restored to a useable, attractive state easily and efficiently when Orange County Painting Pros is on the job. Don't just paint over that mess – let our Orange County window repair specialists FIX it!
Recent Articles about Window Restoration in Orange County, CA:
Waterproofing Extends the Beauty, Value, and Enjoyment of the Deck

Having a deck on your Anaheim property is a fantastic convenience. A custom deck is the perfect place to entertain guests. It provides you and your family with the ability to enjoy every portion of your property's exterior. In sum, your deck adds substantially to the way that your property is used. In this way,...

Read More
Orange House Painting - A Brief Overview for Californians

When it is seen on television, Orange house painting appears deceptively simple, especially in home makeover shows. But in reality, it is a complex job that involves patience, creativity, proper techniques and lots of practice to perfect the craft. Not everyone can just pick up a brush and paint their houses. The results would probably...

Read More
If you are looking for Window Restoration in Orange County, please call us at 949-929-2763 or fill out our online request form.