Wood Repair Services By Orange County Painting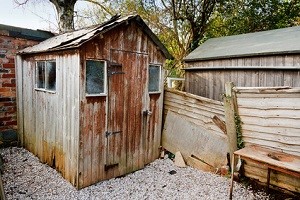 Repair services for wood that has been damaged on residential or commercial property is an important service here in Orange County, CA.
Wood repairs are often needed due to causes such as:
Warping or splitting
Termite or Ant Damage
Dry Rot
Wind or Snow Abrasion
Wood Rot/Water Absorption
Burning or Fire
Mold, mildew, fungi damage
Debris buildup
Scratches or gouges
How It Works
There are many surfaces both on the interior and exterior of your residential or commercial property that can suffer from wood damage. Some wood surfaces need to be refinished and some repaired and repainted. Decks, stair railings, trim work, fireplace mantles, fencing, and more could be stained and sealed instead of painted.
Companies that provide wood repairs for your damaged wood may not always provide complete services. Many will not finish out the job by painting, staining, or properly sealing.
To get the best possible professional results, be sure the company you contract with will complete the project from beginning to end. You should not have to worry about anything, especially having to call a separate company to finish where another left off.
Termites structurally damage the property. The longer the issue goes untreated, the less structurally sound the wood is, and the more likely you will end up with far more expense than you should have. It's common to put off the issue, but later you will find out what a huge mistake it was to delay.
At Orange County Painting Pros, we remove your damaged wood and replace it no matter where it's located or what it is attached to, indoors or out. We restore the wood to what it should be, making sure stain matches and sealant is used where needed.
Our professional, expert team has been providing wood repair services, roofing, and other painting services since 1976. We are a state licensed company and fully insured. We are not just painters, but are professional renovators providing services such as:
Painting Services
Texture Finishes
Wood Repair
Stucco Repair
Wood Staining
Waterproofing
Pressure Washing
Window Restoration
Acoustic Ceiling Removal
Drywall Repair
Termite Repair


At Orange County Painting Pros, we can repair any surface that has been damaged, including replacing your windows and doors, roofing, siding, decks, fences, and more. Our termite repair specialists will work hard to restore the structural and aesthetic integrity of your home.
Recent Articles about Wood Repair Services in Orange County:
10 Secrets to a Perfect Paint Job

Painting the inside of your house might seem like a daunting task, and many Anaheim homeowners don't feel up to the task. Although it's often a good idea to hire a pro, here are ten little secrets to a perfect paint job, which can help you get a smooth finish and a satisfactory result. Water-based...

Read More
Common Causes for Orange County Drywall Repairs

Just like how we have to go to the doctor every once in a while, our houses also have to go under repair every so often. From small touch ups to large scale renovations, there are a slew of things that can be done to make your house comfortable to live in and always seem...

Read More
If you are looking for Exterior Painting in Orange County, please call us at 949-929-2763 or fill out our online request form.