LOOKING FOR AN ORANGE, CA PAINTING CONTRACTOR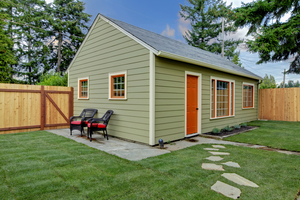 When its time to see about improving the resale value of your Orange, CA home, you should consider having it repainted by a professional painting contractor. At Orange County Painting Pros, we can handle the interior painting needs of your home, and provide exceptional end results that will give your home's value the shot in the arm that it needs. The work of an experienced house painter can make or break the sale of a home, so when you get your interior painting handled, you want to make certain that it is done by skilled painting contractor.
Orange County Painting Pros has decades of service providing the Orange, CA area with the absolute best painting contractors available. When you want your home to look the best it has in years, we can help make that happen. Contact one of our painting contractors today for a free consultation and find out the difference that an interior painting expert can make.
Orange, CA Interior Painting
When you have interior painting needs, the difference that a professional painting contractor can make is astounding. There's a lot that goes into repainting your home, more than simply throwing paint at a wall and calling it a day. You want precision interior painting work done so there's no damage to any of your fixtures, and that the job in every corner is done as neatly as possible with no streaking. The service of a professional interior painting pro also figures into deciding on what colors you want to go with. You might already have decided on the perfect color for your bathroom, but if you are still on the fence with what you want to go with, seek the advice of an interior painting professional. Every color handles light a different way and thus can have a rather dynamic effect on the perceived space in a room, as well as a significant impact on mood.
If you're ready to see the difference that an interior painting professional can make, contact us at Orange County Painting Pros today!
Orange, CA House Painter
Don't start embarking on repainting the exterior of your home without the assistance of a skilled house painter. Sure taking the do-it-yourself approach can be an exciting prospect, but you may not be conducting work that will last for years to come. In addition to that, an unprofessional job might actually harm the value of your home rather than the work of a knowledgeable house painter which should see it increase. A house painter knows that the paint you choose not only has to look great, but it also needs to protect your home against the elements. A durable paint job will weather any storm and remain looking great years after it is initially applied.


Orange, CA
See What Homeowners Say About our House Painters in Orange, CA:
---
I just had my 3,400 sq foot home's exterior repainted and they did an excellent job — returning twice to fix some small touch ups. They also replaced several siding boards and were careful of my roof when working on the top of the house. Not inexpensive but top quality paint and work – I'd use them again.

---



Recent Articles
10 Secrets to a Perfect Paint Job

Painting the inside of your house might seem like a daunting task, and many Anaheim homeowners don't feel up to the task. Although it's often a good idea to hire a pro, here are ten little secrets to a perfect paint job, which can help you get a smooth finish and a satisfactory result. Water-based...

Read More
Why Use Premium Paints vs. Cheap Paint

When it comes time to apply a new coat of paint, it can be difficult enough determining what color scheme you want to go with, and chances are that you haven't taken into consider the quality of the paint that you might be using. As is often the case with many things, if you take...

Read More
If you are looking for an honest Orange painting contractor, please call us at 949-929-2763
or fill out our online request form.