Highly Skilled and Professional Painters in Placentia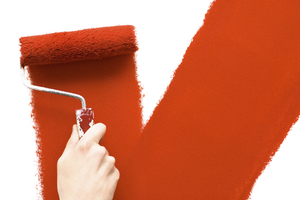 Since 1976, Orange County Painting Pros has proudly provided Placentia residents and businesses with the highest quality interior and exterior painting services. Our professionals have the knowledge skill and experience necessary to handle all of your painting projects. Because we are honored each time a customer trusts us with his or her property, we promise to work our hardest to give you the highest quality painting services possible.
Call Orange County Painting Pros today if you need to hire a professionally licensed painting
contractor in Placentia. Our courteous and polite staff would be excited to assist
you in any way that we can. We can schedule your appointment today.
Exterior Painting Expertly Completed
The exterior of your Placentia property provides guests with the first impression of
your home or business. If you current paint job is looking outdated or faded, you
should hire our Orange County exterior painters to help. At Orange County Painting Pros, our
painting contractors can completely revamp the look of your home or business. After
our exterior painting services, we guarantee that you Placentia property will look
amazing.
Exterior painting is vitally important because it is the first line of defense that
your property has against elemental damage. It is important to hire a professional
for your exterior painting projects in order to ensure that your home or business is
properly protected. At Orange County Painting Pros, our painters follow the most meticulous
preparation and application procedures in order to provide the most protective paint
coating possible.
Interior Painting Beautifying Your Placentia Home
An interior painting project can be a highly rewarding and enjoyable experience for
you and your family. However, if you try to do it yourself, it can become very
frustrating. At Orange County Painting Pros, our interior painters are here to help you and your
Placentia family maximize the enjoyment and benefits of your interior painting
project.
When our painting contractors conduct an interior painting project, we strive to
customize our services to the unique needs and goals of our customers. Our
professionals can provide you with a wide range of paint samples and designs so that
you can make the best choices for you project. Our interior painting experts can
also provide you with unique, highly technical painting advice that will ensure that
your Placentia home looks fantastic.
Wood, Stucco, and Drywall Repair in Placentia
When the surfaces of your home become damaged, you may feel like there is nothing
that you can do but live with the resulting unsightliness. At Orange County Painting Pros, our
Placentia painting contractors are also highly skilled at repairing almost all conventional
residential surfaces. We specialize in repairing the most difficult surfaces
including wood, stucco, and drywall. After our wood, stucco, or drywall repairs,
you will be able to enjoy the look and feel of your Placentia home to the fullest.


Placentia, CA
What Placentia Customers Are Saying About Us
Orange County Painting Pros appreciates your feedback. Please give us more time to collect your reviews and they will be displayed below.
---
Recent Articles
Waterproofing Extends the Beauty, Value, and Enjoyment of the Deck

Having a deck on your Anaheim property is a fantastic convenience. A custom deck is the perfect place to entertain guests. It provides you and your family with the ability to enjoy every portion of your property's exterior. In sum, your deck adds substantially to the way that your property is used. In this way,...

Read More
How to Avoid Big Mistakes with Interior Painting

Interior painting is one of the more enjoyable aspects of designing or changing your home. Picking the color of your dream home helps you express your individuality. Taking the dream home you have lived in for years and changing the look with new paint colors is like getting a new place. However there are some...

Read More
If you need to hire a professional painting contractor in Placentia, call
Orange County Painting Pros today at 949-929-2763, or fill out our online request form.