Amazing Expert Painting Contractors in San Juan Capistrano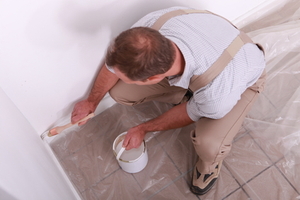 Over the last forty years, Orange County Painting Pros and our San Juan Capistrano painters have developed an exceptional reputation among local residents and business owners. Our painting contractors are some of the most experienced and skilled professionals in the local community. Our painters take an immense amount of pride in our work, and that prides is guaranteed to resound through the high quality and beauty of all of our painting services.
At Orange County Painting Pros, our San Juan Capistrano painting contractors are extremely knowledgeable and versatile. We can provide for all of your painting needs whether they be interior or exterior painting projects for commercial or residential properties. In addition, we can improve the look of your home through drywall, stucco, and wood repair services as well as through out power washing services.
Call Orange County Painting Pros today if you need to hire a professional painting contractor in
San Juan Capistrano. Our polite and knowledgeable staff would be happy to assist
you in any way that we can. We can answer any questions that you may have about
your prospective painting project or our wide range of exceptional services. Our
painters would be excited to continue our tradition of excellence for you, and we
can schedule your appointment today.
Professional Interior Painting Services in San Juan Capistrano
When you and your family decide to paint the interior of your San Juan Capistrano
home, you should hire our house painters to help. At Orange County Painting Pros, we have the
knowledge, skill, and experience to ensure that you make the most of your interior
painting project. We can help you with every aspect. Our interior painters will
constantly customize all of their services to you and your family's unique tastes
and needs in order to ensure your complete satisfaction.
With this meticulous approach, our interior painters are sure to make your vision of
your home become a reality. In this way, you can rest assured knowing that you and
your family will love the results of your San Juan Capistrano painting project for
years to come.
Professional Exterior Painting Services in San Juan Capistrano
At Orange County Painting Pros, our exterior painting contractors are constantly focused on
achieving two goals during our services. First, we strive to beautify your San Juan
Capistrano property in the way that you desire. Second, our exterior painters work
their hardest to ensure that our services provide your property with the protection
that it deserves. Our exterior painters refuse to cut corners when it comes to
quality. We promise to use the highest quality methods and materials that will
ensure that you receive the longest lasting and most beautiful exterior painting
results.
What San Juan Capistrano Customers Are Saying About Us
Orange County Painting Pros appreciates your feedback. Please give us more time to collect your reviews and they will be displayed below.
---
Recent Articles
Common Causes for Orange County Drywall Repairs

Just like how we have to go to the doctor every once in a while, our houses also have to go under repair every so often. From small touch ups to large scale renovations, there are a slew of things that can be done to make your house comfortable to live in and always seem...

Read More
The Importance Of Painter Prep Work

There is much more to painting your home than one would think. Getting a fabulous paint job isn't just about the painting, but also in the prep work that goes on way before the paint is applied. Just like with every project, proper planning can help ensure success. Here are a few things you will...

Read More
If you need to hire a professional painting contractor in San Juan Capistrano, call
Orange County Painting Pros at 949-929-2763, or fill out our online request form.