SEAL BEACH PAINTING CONTRACTOR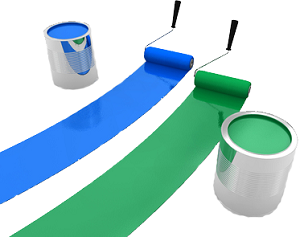 Located in Orange County, Seal Beach is a city with a population of around 24K people. It sits on the west side of the county, and lies along the ocean at San Pedro Bay.
To the southeast are Huntington harbour and Sunset Beach. To the east is the city of Westminster and neighborhood of West Garden Grove. A major portion of the city is devoted to the naval Weapons Station Seal Beach military base.*
If you live in the area and are remodeling your home, building a new home, or you just need to refresh the style of your home, painting is a necessary service for your new space.
Paint can bring your home alive and make it more comfortable in the process. There's nothing like a house that needs repainting to remind us of all the necessary changes we need to make this year, but with a professional service like Orange County Painting Pros, you won't have anything more to worry about.
When you work with professionals, you're ensured professional results. Our Seal Beach painters have years of experience and are fully experienced. Our company has been around for over 40 years, painting and offering restorative surface services to residents in Orange County.
So if you are looking for a Newport Beach or surrounding area painting contractor, you can count on us to give you great results from the moment your painting project begins.
Exterior Painting in Seal Beach
With our professional services, you'll get great customer service, quality workmanship, and outstanding durability. We also provide expert advise on textures and surfaces of your home that need special treatment.
Exterior Painting requires more detail and skill due to the many types of surfaces a home is made of. Stucco, trimwork, siding, and more require specific methods of touch up, repair, and painting. You want a professional who knows all about detail and surface materials, and at Orange County Painting Pros you will have experts.
We also provide sealing services that can waterproof your home, deck, fences, or just about anything else.
Interior Painting in Seal Beach
We spend a lot of time inside our homes. When our environment is looking drab and run down, sprucing it up will do wonders for our mood and general feeling of well-being. Peeling paint, faded paint, spray overs from previous work, and bad color choices all play a part to bring our mood down. Instead of spending time in a room with a lot to be desired, why not spruce up the paint job and come up with something great to look at?
Based on you and your family, we can create a wonderful new space for you with color.
Our other services include:
Exterior Painting
Interior Painting
Wood Repair
Termite Repair
Stucco Repair
Waterproofing
Window Restoration
Stains & Clear Sealers
Acoustic Ceiling Removal
Textured Finishes
Drywall Repair
Power Washing
*Sources: http://en.wikipedia.org/wiki/Seal_Beach,_California
See What Homeowners Say About our House Painters in Seal Beach, CA:
Orange County Painting Pros appreciates your feedback. Please give us more time to collect your reviews and they will be displayed below.
---
Recent Articles
How to Avoid Big Mistakes with Interior Painting

Interior painting is one of the more enjoyable aspects of designing or changing your home. Picking the color of your dream home helps you express your individuality. Taking the dream home you have lived in for years and changing the look with new paint colors is like getting a new place. However there are some...

Read More
Orange House Painting - A Brief Overview for Californians

When it is seen on television, Orange house painting appears deceptively simple, especially in home makeover shows. But in reality, it is a complex job that involves patience, creativity, proper techniques and lots of practice to perfect the craft. Not everyone can just pick up a brush and paint their houses. The results would probably...

Read More
If you are looking for a Seal Beach Painting Contractor, give us a call at 949-929-2763 or fill out our online request form.