STANTON PAINTING CONTRACTOR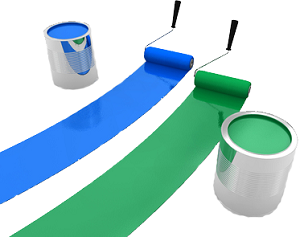 Stanton, California is a city located in the western portion of Orange County. In 2010, the census noted 38,186 people living in Stanton.
The city was incorporated in 1956 for the second time. It is situated centrally to Cypress, Anaheim, and Garden Grove, and shares access to several beaches near Los Angeles along the Pacific Coastline.
Stanton began its roots when the L.A. Interurban Railway began servicing the Santa Ana Line. Once transportation was available to the area, the city began to take shape. Not long after in 1911, the city was first incorporated but was later dis-incorporated in 1924.
It is noted that the city was unincorporated to relieve citizens from the financial burden of taxes for building roads. By the early 1950's, the area was booming after the war. By 1956, the city was incorporated once again.
Located nearby, Orange County Painting Pros is a painting contractor who specializes in a number of painting services. Painting is something we love to do, and we've been building our business with quality services since 1976.
If you're looking for help with any of your painting projects, be it interior or exterior, our Stanton painting contractor would like to offer you our expertise.
Exterior Painting in Stanton
Paint serves more than one purpose. Protecting your assets is the major function by creating a seal over the surfaces of your home.
When you paint the exterior, you're also sealing it against the forces of nature that constantly work to degrade your home's structure. Wind, rain, dust, sand, hail, debris, tree branches, and more work toward destroying the wood and other materials that are exposed.
Interior Painting in Stanton
Giving your home a fresh coat of paint can really make feel like new again. When you change colors on your walls, you're creating a whole new look for your space. Not only will you feel better about your home, you'll also be working to keep it protected.
Our other services include:
Exterior Painting
Interior Painting
Wood Repair
Termite Repair
Stucco Repair
Waterproofing
Window Restoration
Stains & Clear Sealers
Acoustic Ceiling Removal
Textured Finishes
Drywall Repair
Power Washing
*Sources: http://en.wikipedia.org/wiki/Stanton,_California
See What Homeowners Say About our House Painters in Stanton, CA:
Orange County Painting Pros appreciates your feedback. Please give us more time to collect your reviews and they will be displayed below.
---
Recent Articles
Why Use Premium Paints vs. Cheap Paint

When it comes time to apply a new coat of paint, it can be difficult enough determining what color scheme you want to go with, and chances are that you haven't taken into consider the quality of the paint that you might be using. As is often the case with many things, if you take...

Read More
Waterproofing Extends the Beauty, Value, and Enjoyment of the Deck

Having a deck on your Anaheim property is a fantastic convenience. A custom deck is the perfect place to entertain guests. It provides you and your family with the ability to enjoy every portion of your property's exterior. In sum, your deck adds substantially to the way that your property is used. In this way,...

Read More
If you are looking for a Stanton Painting Contractor, give us a call at 949-929-2763 or fill out our online request form.